This is a very common phenomenon for secondary trading in your mobile phone. Mobile phone replacement is so fast that we often use a new phone to replace the old phone.

Most mobile phone users might ask:
What to do before selling my phone?
How to completely remove the old phone's data?
How to restore factory settings before selling the phone?
Whether the data can be restored after factory reset?
Is there a way to permanently delete the data?
Whether to delete the data without restoring?
...

Many mobile phone users will encounter the problem of how to completely delete the data. If you are one of them, you should not miss this guide. his article can help you fix how to remove data before selling mobile phones permanently. Android mobile phone currently used in most mobile phone users. As a result, take Android as an example, this guide will show you several ways to permanently erase everything from Android before selling. The first method is that you can enter the Android phone's security settings that you can encrypt all data, so that others can not see your information unless you have unlock code. The second method has more people to use, it is to restore the factory settings to your Android phone. The third is the most secure, because it can delete your data permanently with Android Data Eraser software, even if there is a data recovery software can not recover these deleted data.

What need to do before Selling your old Andriod Devices?



Honestly, the first and the second method, the data are likely to be restored. Only the third method is the best way to permanently delete files, including contacts, text messages, videos and more.

Now we continue to read this article and try the following three methods to delete your data.
Part 1: How to Encrypt your Android Tablets

Note: It is necessary that your tablet is fully charged or at least 80% charged before encrypting your device.The larger the data, the more time it will be taken.

Step 1:From your Android menu, open the settings app and scroll down to security. Tap Security to open the security settings.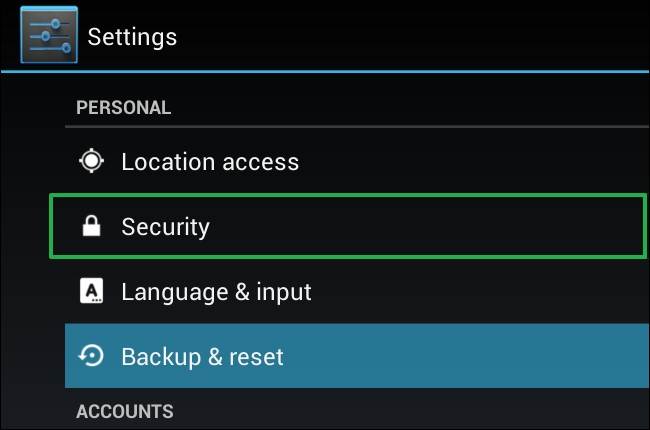 Step 2:Under the Encryption menu, select "Encrypt device" and enable it.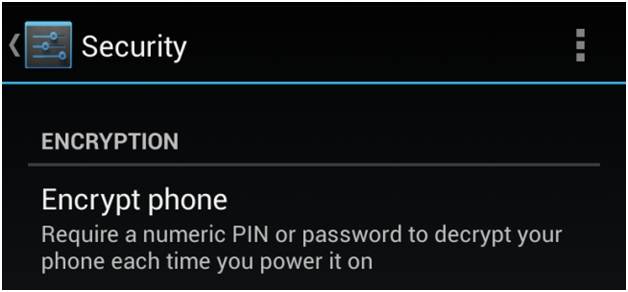 Part 2: How to Reset your Android to Factory Settings

Before you sell your Android phone, you can restore it to the factory settings. Follow the steps and you will find the way.

Step 1:From the Home screen, press the Menu button and go to Settings.

Step 2:Scroll down and select "Backup & reset".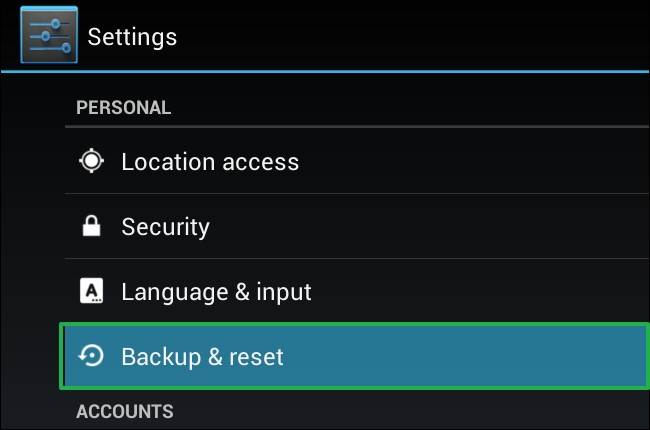 Step 3:Now scroll down again and tap "Factory data reset".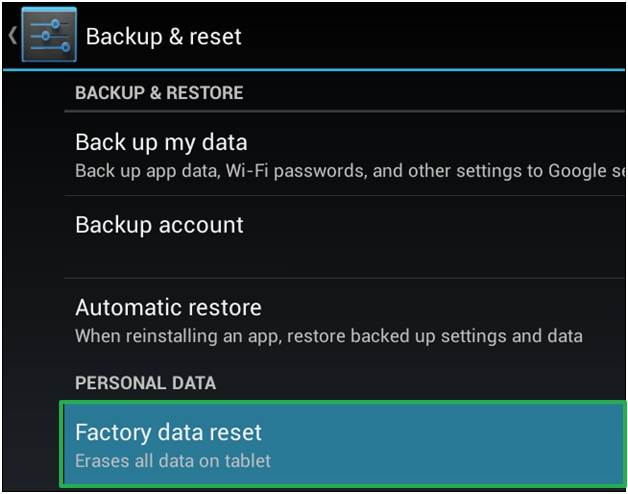 Step 4: Verify the information on the screen and press Reset tablet.

Disadvantage: However, if you erase all andriod contents with the default factory reset,some data recovery software can recover them back easily,it's very dangerous to get your privacy data exposed or stolen after selling or giving it away,do not believe it? Please reading this tutorial recover erased data from Samsung after factory reset. If you want to erase all personal data from Andriod permanently without retrieved by any professional data recovery program after selling it. It is highly recommend to use the following method permanently wiping all data from Android by third-part data eraser program.
Part 3: Permanently Wipe All Files from Android with Android Data Eraser
Before selling your old Android phone/talbets and plan to buy an new phone,we must to erase all data from Android phone permanently before selling it. This part,we recommend you a professional Android Data Eraser tool,which can help you wipe deleted/existing files on Android permanently,even no data recovery in market can get them back.The Android Data Eraser tool support erase photos, moives, call history, contacts, text messages and other personal data from Android devices completely. In additional,if you old android phone running slowly,you can also use this data eraser tool to wipe junk files on your phone,this program will clear all junk files take up space, and free up more memory for you.What's more, the program can supports other Android mobile phone well, including HTC, LG, Motorola, Sony, ZTE, etc.

Free download the Android&iOS Data Eraser and have a try:






To wipe your tablet with the Erase All Data function follow the steps as given below.

Step 1: Open Eraser software and connect the Android tablet to the computer with an USB cable. Please make sure you have enable USB Debugging mode on your tablet before connecting.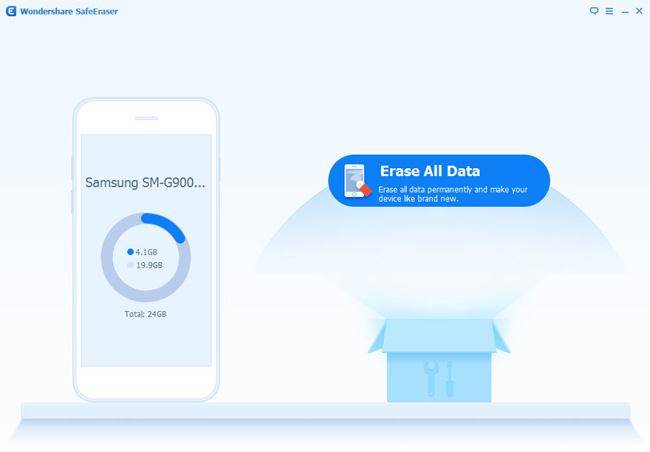 Step 2: Select on Erase All Data on the program. Then enter "delete" to make sure the order and click Erase Now to move on.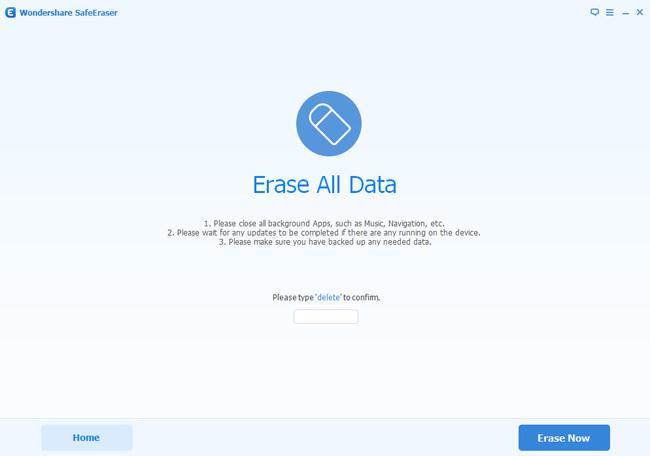 Step 3: The eraser will take a few minutes to wipe all data on Android phone, including videos, photos, contacts, etc.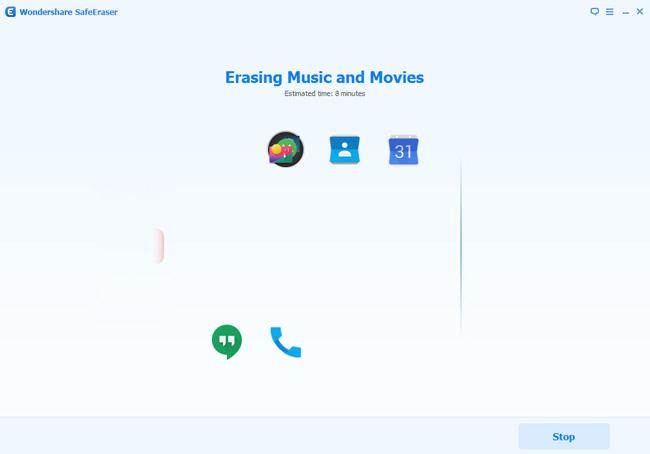 Step 4: Then follow the instructions on the program to tap on "Factory Data Reset" or "Erase All Content" on the tablet to remove all files.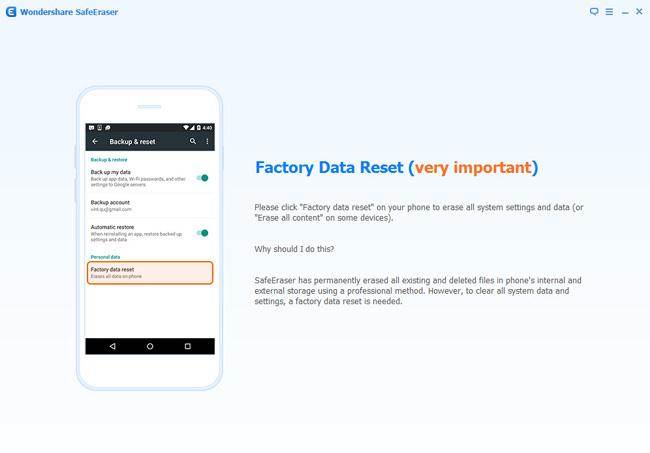 Step 5: After erasing or cleaning your Android device is completed, the app will show a message confirming that on the screen.

Tips: The Data Eraser software is a powerful tool to erase all content on your Android and iOS devices for iPhone, iPad, iPod Touch, Samsung , HTC, Motorola, LG, Sony, Huawei, Oppo and more.






Read More:
---
How to Erase Everything on iPhone Before Selling

How to Recover Lost Data from Android