Forgotten the Password of the Lock Screen on Samsung Phone
"Can't turn off lock screen on my Samsung Galaxy S5,I set my lock screen and now I don't want it on anymore. I go into "security" and and I just want to select "swipe" to unlock it. But its all grayed out and the only security options I have is Pattern, PIN, Password, and Fingerprint. Now,how can I remove the lock of Samsung Galaxy S5 and don't lose my data?" -- Ask by Matan

"I have enabled password protection on the lock screen on my Samsung Galaxy S6,but I forget the password and Lock Screen Pattern,now how can I do to unlock the screen lock without losing data on Samsung Galaxy S6?Thank you!" -- Ask by Katie

How To Bypass Android Lock Screen?

Phone unlock pattern forget how to do? This issue looks at the use of Android phone when it is through common, and now in use when the pattern to unlock the phone Android is a very popular way, after all, the pursuit of the visual experience of friends in terms of both the novel and this manipulation than the digital code to unlock more interesting. But as you use the machine over time, and some users seeking novelty frequency is too high, often for an unlock pattern, for a long time to more easily confused, did not know the most common pattern to unlock the phone forgot how to do , resulting unlock the phone unusable. How to do? Let me teach you two different ways to unlock the phone lock screen pattern when you forget the password of the lock screen.
Solution 1:How to Factory Reset your Android Phone with Lock Screen

If you forget the lock screen pattern of your Android phone,you can reset the Android to factory setting to solve the problem. But it will erase all data on your Android device after resetting your Android to factory setting, though anything on your SD card will not be lost. Simply remove the SD card before factory reset your Android phone,or backup your Android Data before factory reset.
Since you enter the phone system, factory reset your device in Recovery Mode is the ideal way for you now.

Step 1. Press "Power" + "Volume –", or "Home" + "Back", to enter Recovery Mode.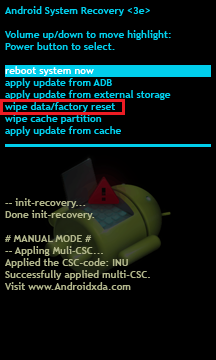 Step 2. Then select "Wipe date/factory reset" in the option menu
Tap Privacy and, in the personal data section, select factory data reset.
Step 3. Tap Reset Phone and then Erase everything to confirm.
Step 4. The Android phone will shut down and reboot, restoring factory default settings.

Disadvantage: If you the Android's lock screen pattern, PIN or password though perform a factory reset android,it will cause erase all your personal data on android, such as the contacts, text messages, photos, videos stored on your phone and any programs you installed. Therefore, we recommend you backup Android data to computer before factory reset,or transfer all data to the SD Card from Android Internal Memory,because those stored on external memory cards will not be erased.To remove your Android phone's lock screen without losing data,we highly recommend to use the following method I am gonna to mention in the next section, as the data never loss or erased after unlocking the phone's screen lock by third-party Android Lock Screen Removal tool.

Solution 2: Remove Android Lock Screen Without Data Loss

To remove the lock and don't lose your data on Android phone,you can use this Android Lock Screen Removal & Data Recovery tool,which not only can help you remove the password of PIN, patterns, password and fingerprint on Samsung, HTC, LG, Motorola, Sony, Google Nexus, Huawei,ZTE and other Android devices easily,but also enables you recover lost data from Android phones or tablets, including SMS, Contacts, Photos, Videos, Photos, and other documents, not matter your Android devices is broken screen, black screen or dead/damaged. With the helps of this all-in-on Android Data Recovery, Android SD Card Data Recovery, Android Broken Data Recovery, Android Lock Screen Removal,you can solve all problems of the Android devices easily. Now, let's teach you how to unlock the screen lock without data loss on Android step by step.

Free download the Android toolkit - Android Lock Screen Removal and have a try!






Easy Steps to Unlock Android Lock Screen Pattern

Step 1. Choose "Android Lock Screen Removal"

To get stared, launch the Android Lock Screen Removal program and go to "More Tools". Then choose "Android Lock Screen Removal".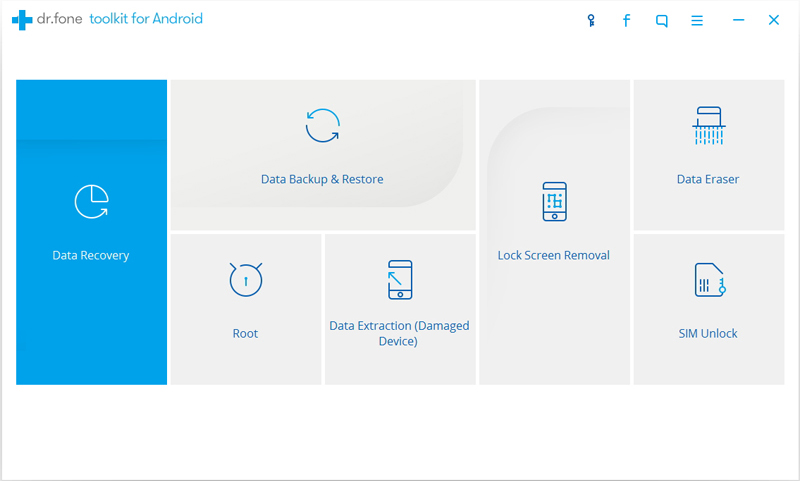 This Android Lock Screen Removal lets you remove the password of PIN, patterns, password and fingerprint.

Step 2. Connect your Android Phone to computer and click "Start" to begin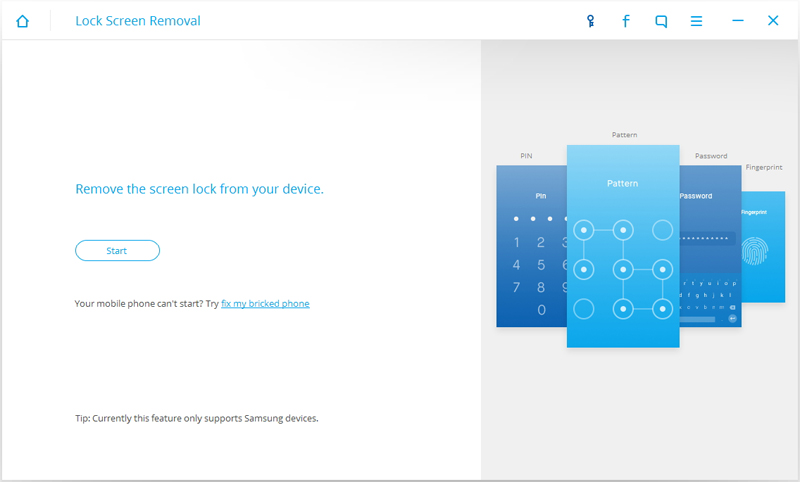 Step 3. Enter the download mode on your Android device

Follow the tutorial on the program to enter Android phone into Download Mode.

1)Power off the phone.
2)Press and hold volume down + home button + power button at the same time.
3)Press the volume up to enter download mode.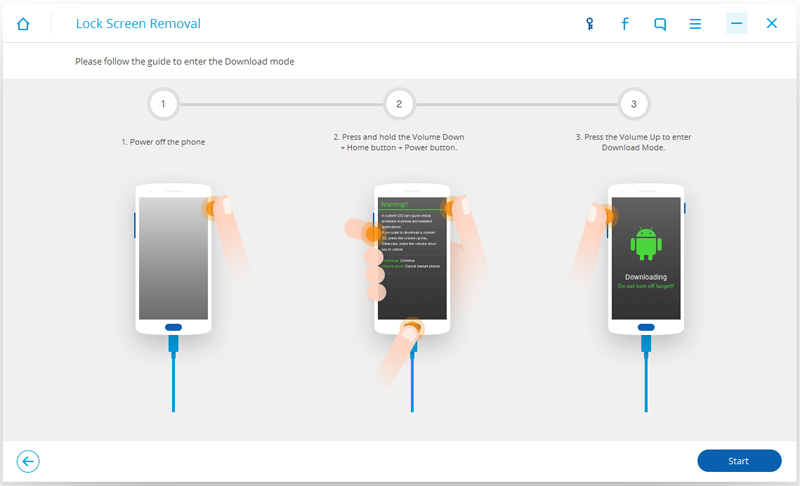 Step 3. Download Recovery Package for Android Phone

After you get your Android phone into the download mode, the program will begin downloading recovery package for the Android devices. In this process,please wait for patiently until it's complete.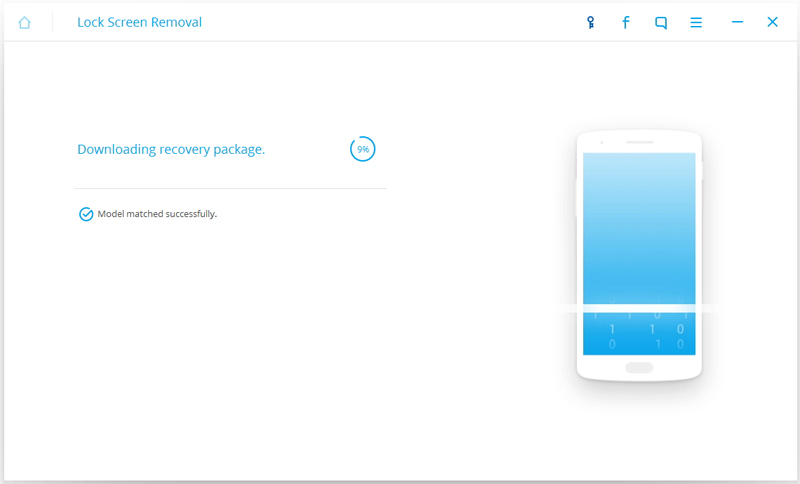 Step 4. Begin to Remove Android's Lock Screen Pattern, PIN or Password without Data Loss

After finish downloading the recovery package, you can use the Android Lock Screen Removal program to unlock the Android phone's Lock Screen Pattern, PIN or Password. This process won't erase or modify any data that stored on your Android device.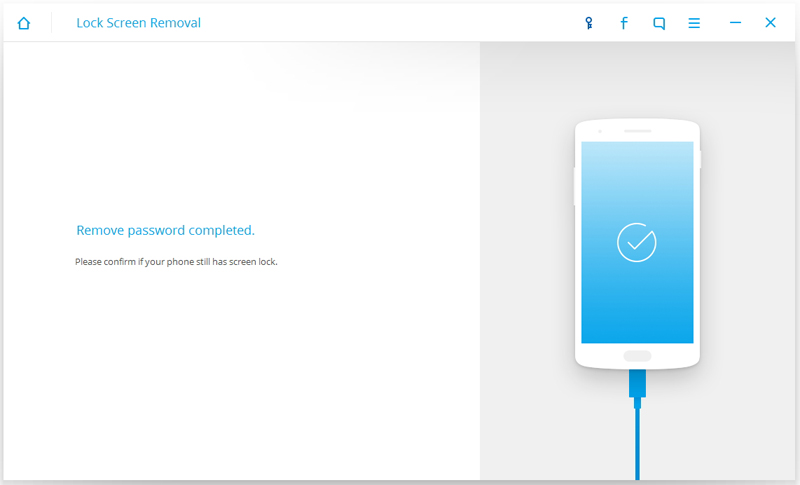 Once the unlock progress is over, you can enter your Android phone to system without entering any password,at this time,you can found all the original data still save on the phone.

Free download the Dr.Fone for Android and begin to unlock the phone without professional skill:






Tips: The Android Lock Screen Removal & Data Recovery program not only can help you unlock the phone's screen,but also enables you recover lost contacts,sms,photos and more from Android phones or tablets. Although our program can solve the program,but we still recommend you back up your android data to computer frequently,in case you forgetting lock screen pattern again.

Related Articles:
---
How to Recover Lost SMS from Android Phone

How to Restore Lost Contacts from Android

How to Recover Lost Data from Dead Android

How to Transfer Contacts from Android to Computer