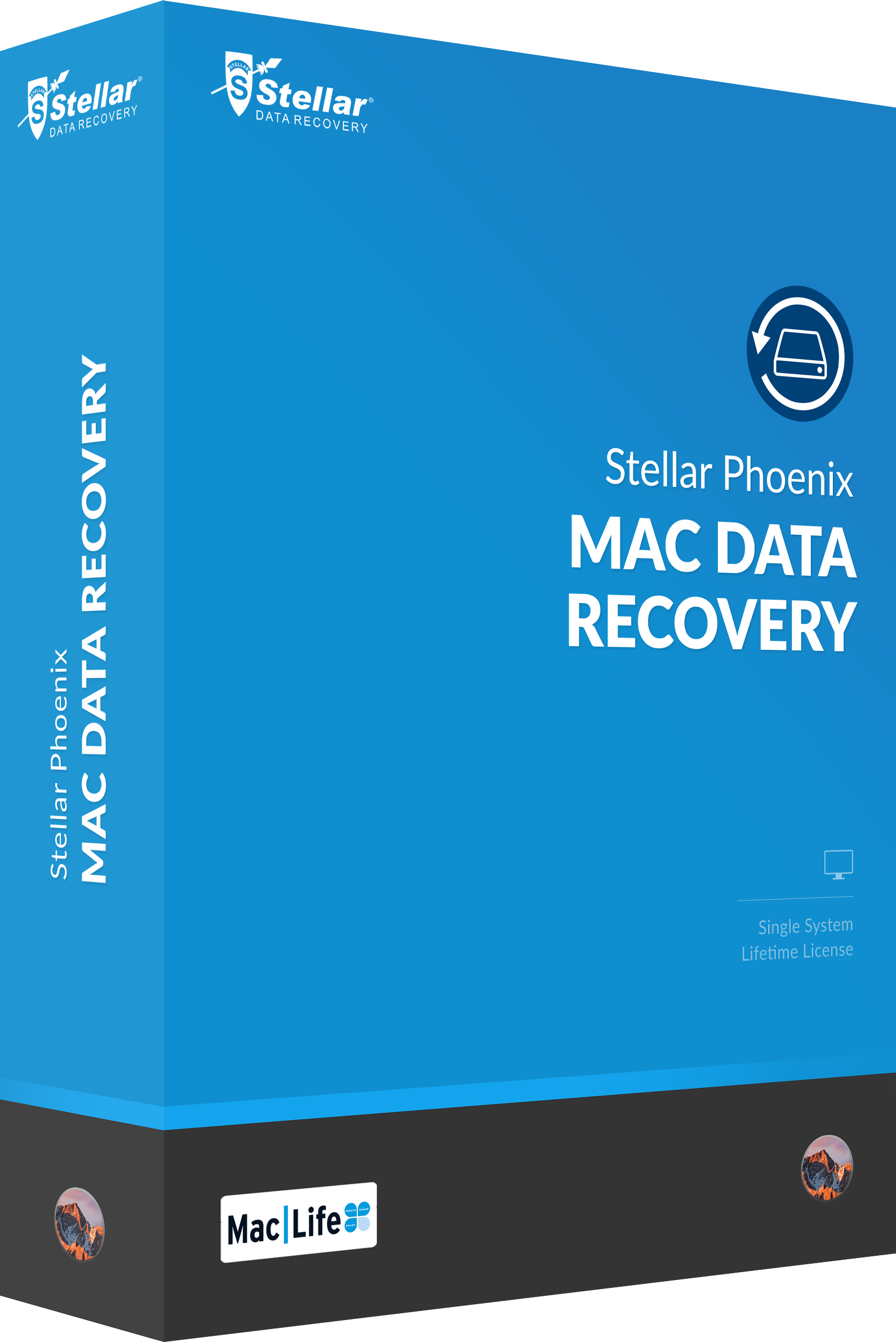 Price:

$99.00
Stellar Mac Data Recovery
Macintosh Data Recovery: Recovers accidentally formatted or deleted data as well as Mac volumes;Recovers any lost data from internal/external hard drives, USB drives, memory cards, iPods etc.Stellar Macintosh Data Recovery is the best Mac data recovery software for the Mac OS X based systems to recover the lost/inaccessible data from Mac,you can recover any lost data such as text documents, photos, music, videos, audio, emails, database files etc.

Stellar Macintosh Data Recovery including a variety of recovery mode: "Deleted Mac File Recovery", "Mac Resume Recovery", "Media Files Recovery from Mac", "Deleted Volume Recovery", "Selective Recovery" and "iPod Data Recovery".You can not only Recover Mac data from your damaged or improperly burnt optical media (CD, DVD, HD DVD, Blu-ray Disc etc),but also Recover lost, deleted or formatted photos from any internal or external Mac hard drive, USB drive, digital camera, memory card, sd-card, flash card, etc.

1. Recovers deleted files, including documents, images, music, video and more
2. Recovers from any hard drive, USB flash drive, memory card, iPod and optical media
3. Recovers lost data from any HFS, HFS+, HFS Wrapper and FAT file system based volumes.
4. Compatible with the latest OS X Mountain Lion and lower versions

For Windows Users: Windows Data Recovery




Key Features
1. Mac Photo,Video,Audio Recovery

Recover lost, deleted or formatted files from any internal or external Mac hard drive, USB drive, digital camera, memory card, sd-card, flash card, etc.

2. iPod Data Recovery Mac

Recover your lost/deleted music files, videos, photos, pod casts etc. from any Mac supported storage media, including iPods, USB drives etc..

3. Recover Lost Data on Mac

Undelete all your files, folders, documents even after completely emptying the Trash by hitting 'Command+Shift+Option+Delete'.

4. Recover data from CD, DVD, HD DVD, Blu-ray Disc etc

The software supports recovery from all common file systems of optical media, such as ISO 9660, Joliet, UDF, HFS and RockRidge.

5. Deleted Volume Recovery

You can set the partition size to be excluded within the range - 512 MB to 8 GB. After the lost volumes get listed, you can perform various data recovery operations on them and recover your data.

How to use Recover Lost Data Recovery from Macintosh
Stellar Macintosh Data Recovery is the most powerful Mac Data Recovery software that recovers lost, deleted, formatted or inaccessible data from any HFS, HFS+ and FAT file system based storage media whatever may be cause of data loss.


Step 1: Free download the Stellar Macintosh Data Recovery on the Mac computer (MacBook, iMac etc). Open the software, you'll see the main User Interface like below



Step 2: Scan Methods of Drive Recovery.
The software provides four Recovery Mode for you choost: "Quick Recovery", "Deleted Recovery", "Formated Mac Lost Files Recovery" and "Search Lost/Deleted Volumes".Scan Methods of Drive Recovery.You need to select which Recovery Mode is the best for you!



Step 3: Select Volume. In the software interface you can see some information of the Volume you have select
You can recoveer lost/deleted data form Mac directly,and recover lost data from any hard drive, USB flash drive, memory card, iPod and optical media.Choose which hard drive you need to recover.



Step 4: Recover all lost data from Mac,choose what you want to get back

Recover Photo,Video,Audio from Mac



CD/DVD Data Recovery



iPod Files Recovery



Raw Recovery from Mac



Create image



The last steps: Scan Complete you lost data,Select files or folder from the list and click recover button.






Tips: With this data recovery Mac software, you can see the preview of all your recoverable photos, songs and video files during the scanning process.

Related Articles